Welcome to Cell La Vie,
An Exclusive Private Clinic Specialized in Stem Cell Therapy Providing services in Stem Cell Treatment in Thailand.
Cell La Vie aims to provide patients with the very best service and complete solutions. We are a cell therapy clinic in Bangkok that provides Stem Cell Therapy, Stem Cell Research & Development, Cell Production, as well as Protocols Development.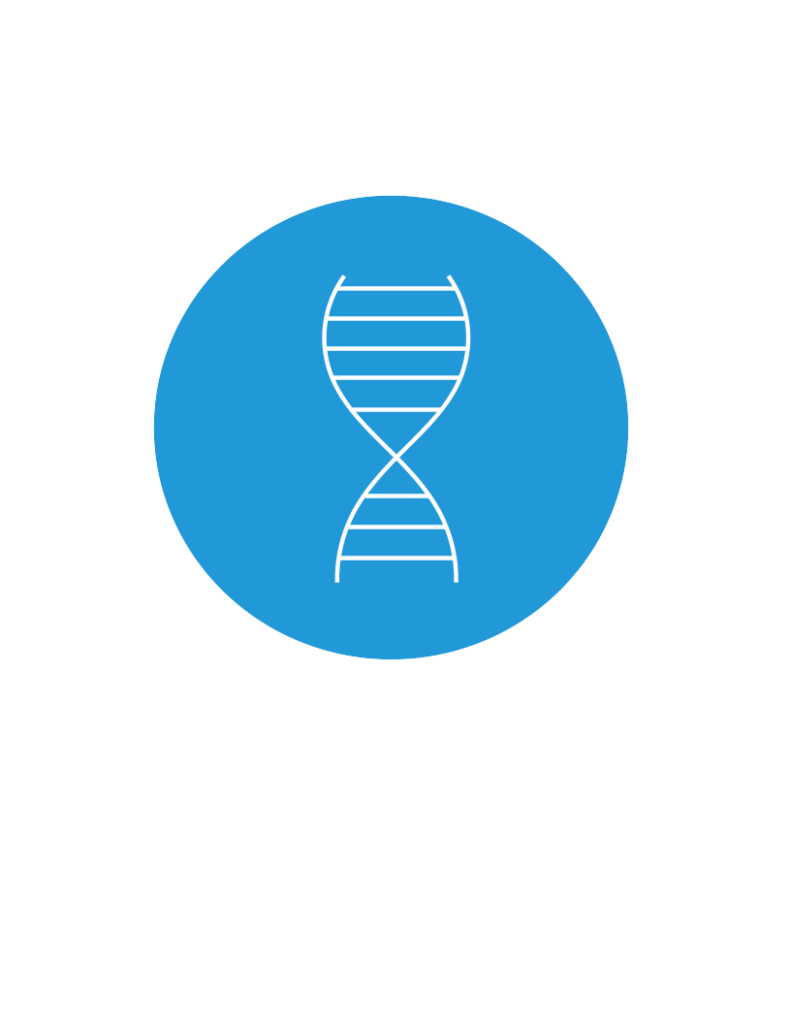 The History of Stem Cell
Scientists discovered ways to derive embryonic stem cells from early mouse
embryos nearly 30 years ago.
1868 — The term "stem cell" appears in scientific literature when
German biologist Ernst Haeckel uses the phrase stem cell to describe the fertilized egg that becomes an organism, and also to describe the single-celled organism that acted as the ancestor cell to all living things in
history.
1978 — Stem cell research shifted to humans when findings of
hematopoietic stem cells (HSCs) in human cord blood. This was the first observation of human stem cells that would give rise to similar cells and signaled an increased focus by researchers worldwide to investigate their properties and potential.
1998 — A method to derive stem cells from human embryos and grow the cells in the laboratory was discovered. These cells are called human embryonic stem cells. The embryos used in these studies were created for reproductive purposes through in vitro fertilization procedures.
2006 — Researchers made another breakthrough by identifying conditions that would allow some specialized adult cells to be "reprogrammed" genetically to assume a stem cell-like state. This new type of stem cell is now known as Induced Pluripotent Stem Cells (iPSCs).
2010 — An individual with a spinal cord injury becomes the first person to receive therapy derived from embryonic stem cells.
Dr. Anthony Atala successfully transplants lab-grown bladders into seven
children and teenagers with congenital birth defects.
What Are Stem Cells?
Stem cells are special cells that are able to develop into many different types of cells and form various organs in the human body. This can range from brain cells to muscle cells.
There are 2 types of stem cells — Embryonic stem cells, which are produced in embryos that are 3 to 5 days old, and Adult stem cells which are found in small numbers in most adult tissues such as the brain, spinal cord, liver, etc.
Embryonic stem cells are produced in embryos that are 3 to 5 days old. These stem cells are "pluripotent," which means they have the ability to divide into more stem cells or can become any type of cell in the body. With such versatility, embryonic stem cells can be used to regenerate or repair diseased tissue and organs.
Adult stem cells are found in a small number in most adult tissues. They are stored in tissues such as the bone marrow, brain, or liver and are most likely to generate a certain type of cell. For instance, muscle stem cells could only produce more muscle cells.
On the contrary, researchers were able to create "induced pluripotent stem cells" in laboratories and use them in stem cell therapy to improve patients' conditions.
We are such researchers and a cell therapy clinic in Thailand that are able to produce and provide Adult Stem Cells for our patients.
Specialized Cells
Stem cells have only 1 aim: to repair organism dysfunctions.
They can divide and renew themselves.
Specialized cells are divided into 4 groups.
The patient will receive the cells according to their disease.
There is virtually no limit to the types of diseases that can be treated using stem cells:
Orthopedic injuries, musculoskeletal problems, wounds and incisions resulting from surgeries, spinal cord injuries, spinal stenosis, brain trauma, cardiovascular diseases like stroke, congestive heart failure, hypertension, visual impairment, hair loss, diabetes, among other pancreatic dysfunctions, Parkinson's disease, Alzheimer's disease, multiple sclerosis among other neurodegenerative diseases, type I Diabetes, arthritis and skin burn.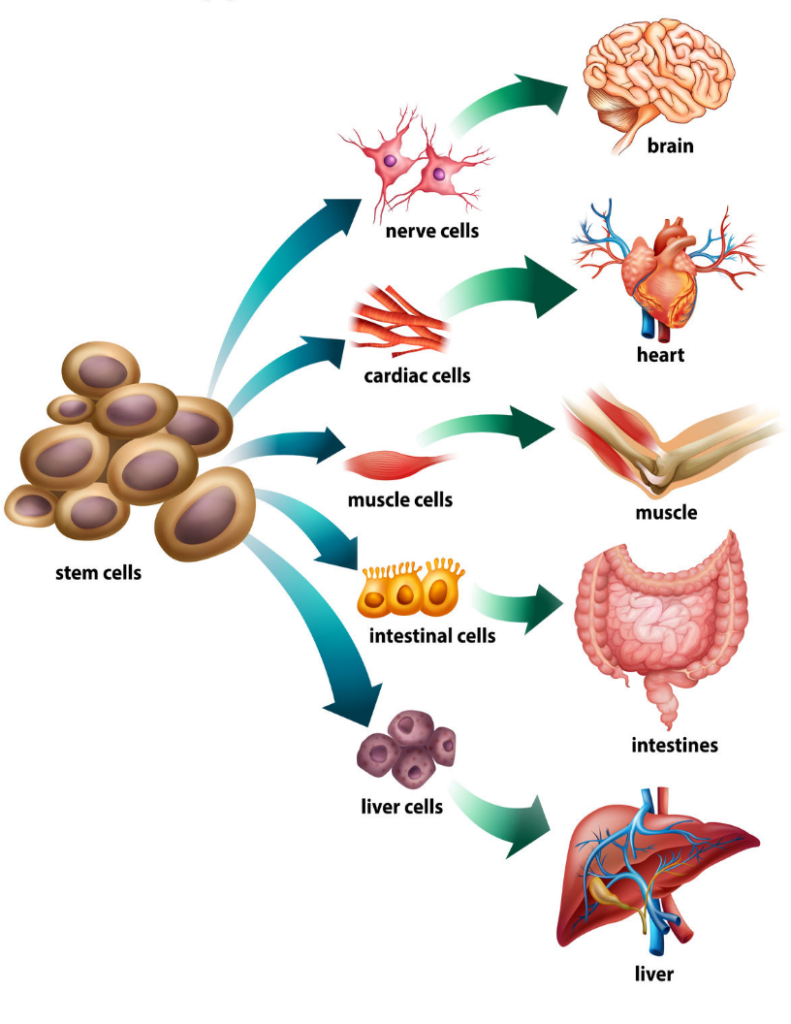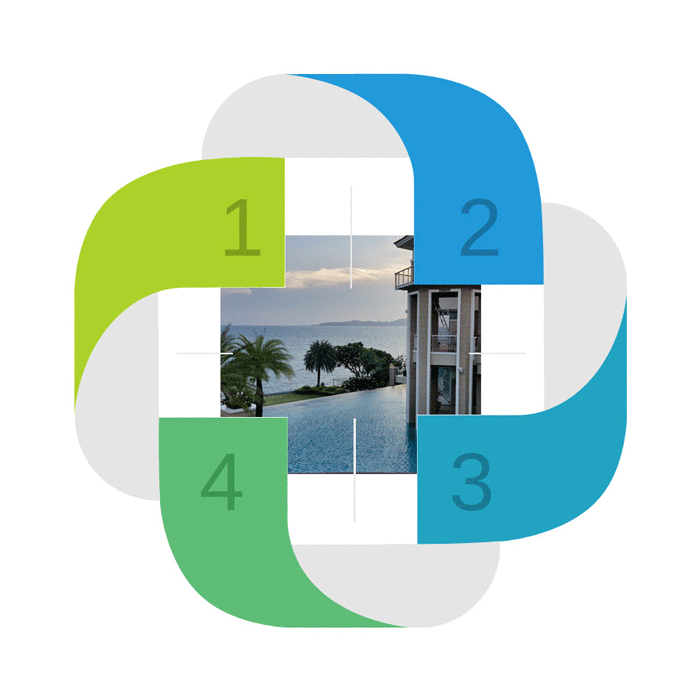 The Stem Cells research and development allowed CLV to focus on 8 major fields. Ensuring that our patients receive the most advanced therapies in respect of local regulations and safety protocols of Stem cell treatment in Thailand.
Thailand became one of the fastest-growing medical tourist hubs, with more than 2.4 million patients in 2017.  Representing a value of 49 billion THB per year spent on medical services in the Kingdom. Medical tourism in Thailand has been the leader in Asia for the past 3 decades.
Answering the needs of patients who refused highly-priced services in western countries, to western standards and certifications, Stem cell hospitals in Thailand are a great opportunity to find cutting-edge medical care and leisure that can be combined for a speedy recovery.
Our Cell Therapy clinic in Thailand provides an exclusive service where our team will pick you up when arriving in the Kingdom, escort you through the immigration process, then take you to your hotel and the scheduled treatments.
4 simple steps for better health tomorrow: Fly, Checkup, Treatment, and Checkup.
24hrs Hotline dedicated to answering all your questions and needs.
Our Specialities
Stem Cells have virtually no borders when it comes to helping our patients recover from cancer to cardiovascular diseases.
Our team specializes in 8 major fields where their research brings them a worldwide reputation thanks to their development, trial tests, and approval from Nobel Prizes.
Making our Stem cell treatment in Thailand one of the very best you can find.

ISCHEMIC HEART DISEASE
(IHD)
Refers to a group of diseases which includes stable angina, unstable angina, myocardial infarction, and sudden cardiac death It is the most common cardiovascular diseases. A common symptom is chest pain or discomfort or discomfort which may travel into the shoulder, arm, back, neck, or jaw. Occasionally it may feel like heartburn.

PERIPHERAL ARTERY DISEASE
(PAD)
Peripheral artery disease is a common circulatory problem in which narrowed arteries reduce blood flow to your limbs. When you develop peripheral artery disease (PAD), your extremities — usually your legs — don't receive enough blood flow to keep up with demand. This causes symptoms, most notably leg pain when walking


They are also involved in regulating blood pressure, electrolyte balance, and red blood cell production in the body. Symptoms of kidney failure are due to the build-up of waste products and excess fluid in the body that may cause weakness, shortness of breath, lethargy, swelling, and confusion

The specific causes of neurological problems vary, but can include genetic disorders, congenital abnormalities or disorders, infections, lifestyle or environmental health problems including malnutrition, and brain injury, spinal cord injury or nerve injury. The problem may start in another body system that interacts with the nervous system.

is a group of metabolic disorders in which there are high blood sugar levels over a prolonged period. Symptoms of high blood sugar include frequent urination, increased thirst, and increased hunger. If left untreated, diabetes can cause many complications.


is the inability to get or keep an erection firm enough to have sexual intercourse. It's also sometimes referred to as impotence. Occasional ED isn't uncommon. Many men experience it during times of stress.

Mostly focus on anti aging they reduced age spots, younger appearance, reduced neck, joint and muscle pain, as well as improvements in chronic back pain.

antiretroviral therapy in HIV infection has changed the landscape of HIV disease for patients but came with a price of heavy side effects. Stem Cell now allow Stem-Cell-Based Gene Therapy for HIV Infection

Day 1:
Test Medical consultation and review of medical records, diagnostic and Meta Scan Evaluation.Vitamin and minerals infusion (B12, E, Q10…). Cord Blood Plasma.
Day 2:
Hyperbaric Oxygen Chamber, Kidmin infusion, 30 Million Amniotic Stem Cells IV.
Day 3:
Follow Up Consult, add-on Anti-Aging Therapies based on evaluation and request.
Hair rejuvenation
(direct injection)
Face injection of Stem Cells
Penis Rejuvenation / ED injection of Stem Cells

After an initial remote consultation, our team of specialists will evaluate the patient's needs.

1 point of contact for all your needs.

You receive a quotation based on a first- or business class airplane ticket, a car with chauffeur for your entire stay in Thailand and the Medical Services.

We usually recommend to start the process 48 hours after arriving in Thailand, in order to recover from the journey.

The first day the patient will meet the doctor in charge of your case to examine your latest medical records.

A medical checkup will be done the same day to asses your condition.

This checkup covers almost 40 topics from blood tests, X-ray, EKG and many more.

This checkup is crucial to determine your exact condition prior to the stem cell treatment chosen by your doctor.

When if comes to Stem Cells, all diseases have their own protocols.

The frequency of the Stem Cell injections will vary based on your case.

An initial schedule will be provided.

Depending on the treatment they can be usually scheduled in 1 to 2 weeks.
Stem Cells only aim to repair degenerated cells in your body.
The process is virtually painless since it's a local injection or a IV that will diffuse into your body the appropriate cells.
Days after your initial treatment and you will pass another batch of tests to measure the healing progress.
Stem Cells and Covid-19 Recovery
Most infected people will develop mild to moderate illness and recover without hospitalization having common symptoms such as dry cough, tiredness and light fever. Patients affected with a severe illness due to Sars-Cov-2 usually have difficulty breathing, chest pain or pressure, loss of speech or movement. Latest Stem Cells treatments showed promising results when medication doesn't work and when hours can be life threatening for the patient.
"The Natural healing force within each of us is the greatest force in getting well"

HIPPOCRATES
What can be done for patients with severe illness due to COVID-19?
| | |
| --- | --- |
| | Stem Cells are fixing the natural degeneration of the body due to diseases or age. |
| | Stem Cells are safer than traditional medication: your body fix itself in a natural way. |
| | Stem Cells work extremely fast: first results are usually noticed after 3 weeks and will improve during 6 months. |
| | JCI (Join Commission International) accredited facility based on international standards and regulations. |
| | |
| --- | --- |
| | HIV cannot be healed with stem cells but offers a great alternative to provide a better life longevity with less side effects. |
| | Stem Cells are not forever. It's advised to repeat the treatment based on your disease. For e.g. IHP every 4 years. |
| | They can't cure every diseases but in most provide the best way to heal. Pre diagnostic is required to precisely answer to every cases. |
| | No guaranty of success despite a very high success rate in the fields where provide treatments. Every patients are unique cases. |