How Much Does Stem Cell Treatment in Thailand Cost?
cell-lavie.com
In recent years, the advancement of medicine has aided doctors and patients across the globe in treating diseases as well as improving one's conditions, especially for those who suffer from severe health issues.
Stem cell treatment opens many doors toward improving patients' health conditions which can be difficult to recover from through common medical procedures. Due to the rise in popularity, many are begging the question; what is stem cell treatment and how effective is stem cell therapy? Apart from that, those who reside in Thailand may also wonder how much stem cell treatment in Thailand costs.
Continue reading to find out the answers to the previously mentioned questions.
What is Stem Cell Treatment?
To fully comprehend the concept of stem cell treatment, first, we ought to learn about the astonishing ability of "stem cells."
Stem Cells are pluripotent cells, which means they hold the capability to transform and develop into almost every other type of cell in the human body. These potent and "undifferentiated cells" are able to replicate or copy themselves almost indefinitely into new, healthy cells of the same type 一 also known as the "cell differentiation" process. In other words, stem cells are essentially the building blocks of nearly every tissue, organ and cell in the body.
With their unique ability, stem cells are being implemented into therapy as a form of regenerative medicine designed to repair organism dysfunctions and aid patients with degenerative conditions.
For example, a person's hematopoietic stem cells 一 multipotent stem cells that turn into blood cells can be used in stem cell transplant, a procedure that can help patients with cancer to induce new blood cells after their own hematopoietic stem cells have been damaged or killed during chemotherapy. On top of that, stem cell therapy is used to improve the condition of patients suffering from various diseases, including, but not limited to, diabetes, spinal cord injuries, cardiovascular diseases, pulmonary diseases, Parkinson's, Alzheimer's, visual impairment, hair loss, and more.
How Effective is Stem Cell Therapy?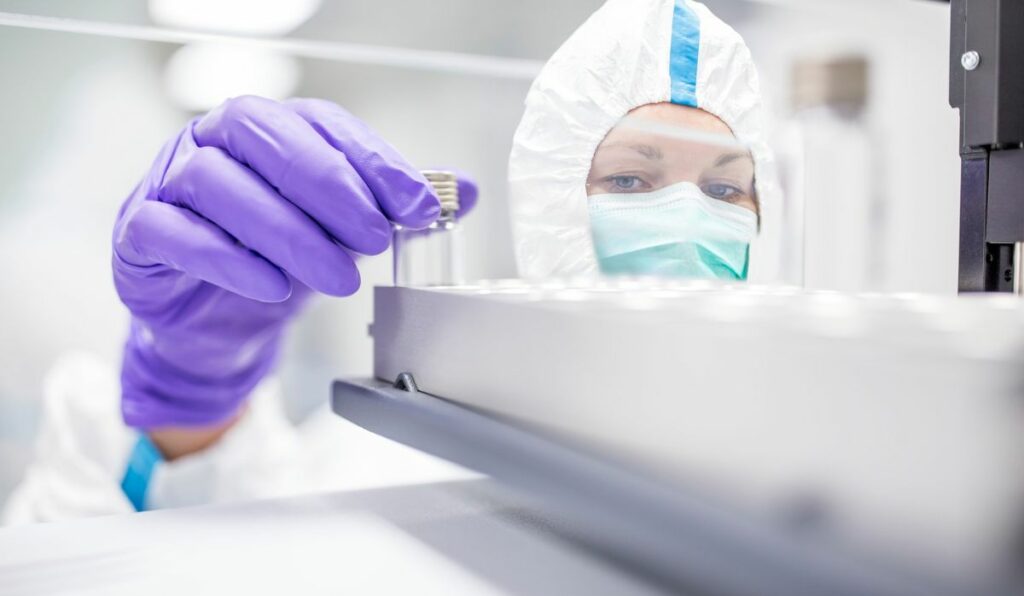 Researchers and scientists across the globe hope that stem cell therapy will be an effective treatment for many diseases and medical conditions. Still, certain unproven stem cell treatments can be harmful.
First of all, stem cell therapy offers "improvement" to one's condition. Certain unethical providers may offer stem cell products that claim to "heal,' which are unapproved by the regulatory standards. So beware of potentially dangerous procedures and confirm with the cell therapy clinic of what is being offered before considering any treatment.
According to one trial, 45% of patients with spinal cord injuries (SCI) have seen a positive improvement in less than 6 months. Although this result may not be able to prove that all stem cell therapy is the medicine of the future, it shows a promising beginning.
In Thailand, there are various cell therapy clinics in Bangkok and even more stem cells hospital offering treatments to patients with varying conditions. In order to determine the effectiveness of stem cell therapy, one must consult with professional doctors and involved medical personnel, as well as verify the integrity of the stem cell hospitals in Thailand they plan to visit.
How Much Does Stem Cell Treatment in Thailand Cost?
Today, Thailand is among one of the fastest-expanding medical tourist hubs in Southeast Asia, with over 2 million patients in 2017. Stem cell therapy has slowly but gradually become one of the options for treating diseases and disorders.
Bear in mind that the cost of stem cell therapy in Thailand is not static and may vary depending on the severity of the condition, which requires different approaches, as well as the cost of additional services each stem cell therapy clinic may offer. Thus, stem cell treatment in Thailand cost, could range anywhere from 150,000 THB to 500,000 THB or more per infusion. Additionally, the cost of stem cell treatment in Thailand could differ according to the "source" of stem cells.
Ultimately, it is advised that individuals should perform research, raise inquiries, and review available medical recommendations in order to learn about the appropriate costs for stem cell treatment before processing a therapy.
About Cell La Vie
Cell La Vie is an exclusive clinic specializing in stem cell therapy in Thailand. CLV aims to offer each patient the best services in stem cell treatment. We are also a cell therapy clinic in Bangkok that conducts research & develops stem cells to best suit individual needs and conditions. We believe that "The Natural healing force within each of us is the greatest force in getting well."
Our specialist brings together their expertise in 8 major fields of stem cell treatment, making CLV stem cell treatment in Thailand the very best you can find.
If you wish to learn more about Cell La Vie's complete stem cell treatment and services, contact us below:
Call: (+66) 83037-7533Contact Form: https://cell-lavie.com/#contact