Why Do We Need Cell Therapy at Stem Cell Clinic in Bangkok?
cell-lavie.com
The phrase "stem cell therapy" may not be a new medical concept, but now it has experienced explosive growth and grabbed the attention of many in the past several years. Researchers and scientists around the globe have been conducting deeper research into stem cell treatment. In addition, numerous hospitals in many countries have begun to offer cell therapy services, including stem cell clinics in Bangkok, Thailand. Nevertheless, some still beg the question; why do we need cell therapy?
About Stem Cell Therapy
Naturally, stem cell treatment involves stem cells — specialized cells that have the ability to grow and divide themselves into other types of cells within the body. As such, stem cells can be used in regenerative medicine to restore damaged cells by lowering inflammation and influencing the immune system. Although it is essential to take into consideration that stem cell treatment does not necessarily cure the body, the notion is that it will aid the body in mending itself, thus alleviating or "improving" the symptoms of illnesses.
Apart from its use in regenerative medicine, stem cells are being observed in laboratories in order to help us better comprehend how diseases occur. For example, researchers would observe the maturation process of stem cells into cells in bones, heart muscle, nerves, and other organs and tissues, so they may be able to gain a better insight into the onset of diseases and ailments.
The Origin of Stem Cells
There are 2 main sources from which stem cells can be harvested, which are the following:
Embryonic stem cells: can be found in 3 – 5 days old embryos. These stem cells are "pluripotent," which implies they are capable of dividing into other stem cells or transforming into any cell type in the body. However, this raises countless ethical concerns since these particular stem cells must be taken from early-stage embryos. Fortunately, new technologies were discovered to create cells with similar characteristics. And many hospitals develop their own stem cells.
For instance, Cell La Vie — a stem cell clinic in Bangkok, produces quality stem cells from a simple blood sample or from the umbilical cord (UC) in the Class 100 Lab, and using only adult's cells and no embryonic cells.
Adult stem cells: an adult's body possesses stem cells in certain organs, such as the bone marrow, adipose (fat tissue), brain, and several other organs. Depending on their location, these cells can often become differentiated cells. For instance, a brain stem cell can only be differentiated into a brain cell.
Besides the two primary sources of stem cells, researchers were able to identify "perinatal stem cells" in both amniotic fluid and umbilical cord blood. After collecting the stem cells, doctors would typically preserve them in liquid nitrogen for future use.
Why Do We Need Cell Therapy?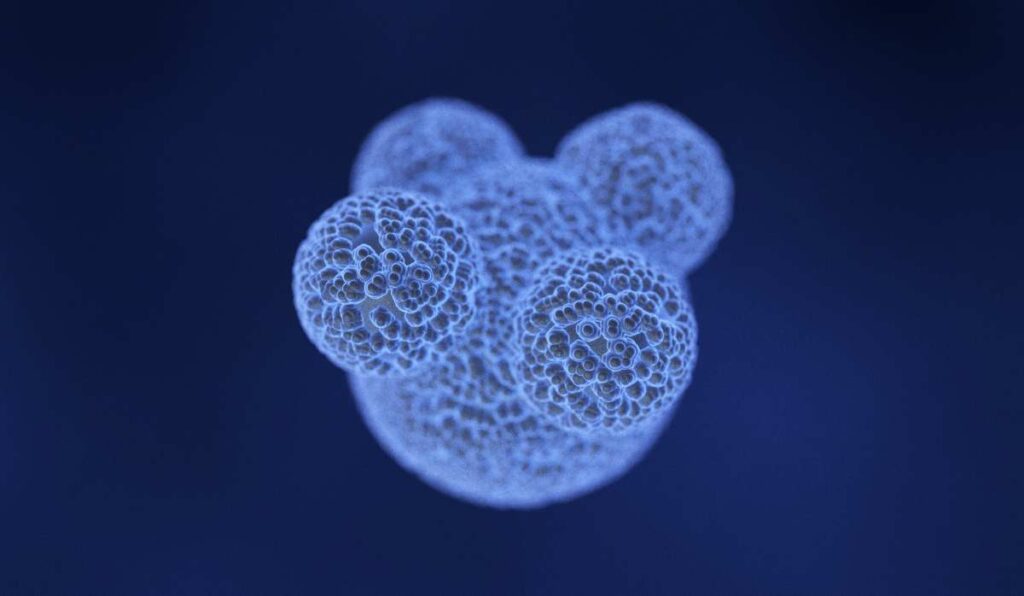 Due to the vast potential of stem cells, doctors around the world have been using them to improve patients quality of life who has diseases or conditions that cannot be treated via conventional medical practice.
Initially, patients would receive a stem cell therapy or transplant when their bone marrow is damaged and unable to continue producing healthy cells or those who have lost motor function and coordination due to spinal cord injuries. Also, stem cell treatment is used to replace blood cells that are impaired by powerful chemicals treatment or Chemotherapy for cancer patients.
As of now, the capabilities and technologies involving stem cell therapy have advanced, doctors in cell therapy clinic in Bangkok and other places around the world are now able to treat a wide range of diseases, including but not limited to:
Leukemia: A type of cancer that affects the white blood cells.
Severe aplastic anemia: A condition that damages stem cells in the bone marrow.
Myeloma: A type of cancer that affects plasma cells.
Lymphoma: Cancer presented in the lymphatic system.
Certain immune system, blood, and metabolic disorders: These include sickle cell anemia, Hurler syndrome, etc.
COVID-19 & Stem Cell Therapy
The latest stem cell treatments have demonstrated positive results when normal medication is ineffective when the patient's condition is life-threatening. It not only allows the body to rapidly reduce the number of virus spreaded through the system (notably in the lungs and kidneys), but also aids in repairing the damage caused by COVID-19. However, bear in mind that All COVID-19-infected individuals present different conditions and that there is no simple universal treatment, but rather a variety of remedies dependent on local FDAs suggestions, government policies, and doctors' recommendations.
A study revealed that MSC (Mesenchymal Stem cells) was able to aid in the recovery of all patients with life-threatening conditions caused by COVID-19 infection. Moreover, another study conducted by the University of Miami Miller School of Medicine demonstrated a 100% successful recovery rate for COVID-19-infected patients up to 85 years of age.
It is agreeable that the impact of severe illnesses and diseases can be lessened by choosing the appropriate stem cell treatment. As of now, stem cell therapy is evolving, and it is possible that there is virtually no limit to the types of diseases that can be treated using stem cells.
If you are interested in stem cell therapy, wish to learn more or get a treatment that suits your condition, visit us — Cell La Vie. Our stem cell clinic in Bangkok is always ready to offer you comprehensive and exclusive service that answers your needs.
About Cell La Vie
Cell La Vie is an exclusive clinic specializing in stem cell treatment in Bangkok, Thailand. CLV aims to offer each patient the best services in stem cell treatment. We are also a cell therapy clinic in Bangkok that conducts research & develops stem cells to best suit individual needs and conditions. We believe that "The Natural healing force within each of us is the greatest force in getting well."
Our specialist brings together their expertise in 8 major fields of stem cell treatment, making CLV stem cell treatment in Thailand the very best you can find.
If you wish to learn more about Cell La Vie's complete stem cell treatment and services, contact us below:
Call: (+66) 83037-7533Contact Form: https://cell-lavie.com/#contact